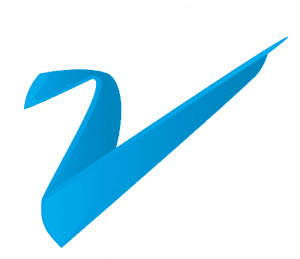 V-SMS – system zarządzania bezpieczeństwem w lotnictwie
Firma Virtual SMS jest dostawcą kompleksowego systemu zarządzania bezpieczeństwem i ryzykiem w branży lotniczej. System oferowany jest zarówno w modelu SaaS jak i on premise. W ramach współpracy z V-SMS przejęliśmy utrzymanie i rozwój systemu. Zajmujemy się również jego wdrożeniami w infrastrukturze klientów.
W ramach współpracy realizujemy takie prace jak:
instalacja i uruchamianie serwisów produkcyjnych,
konfiguracja i dostosowanie do otoczenia sieciowego klientów,
integracja z innymi systemami klientów,
organizacja procedur devops,
bieżące modyfikacje, poprawki i uzupełnienia systemu,
dodawanie nowych funkcjonalności,
analizy i porawki optymalizacyjne.
Status realizacji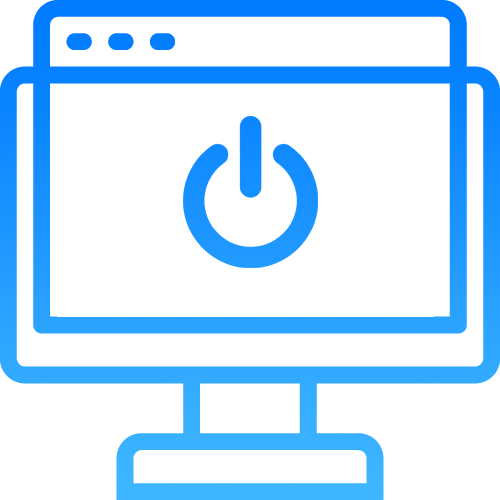 WDROŻONA I UTRZYMYWANA
Liczba użytkowników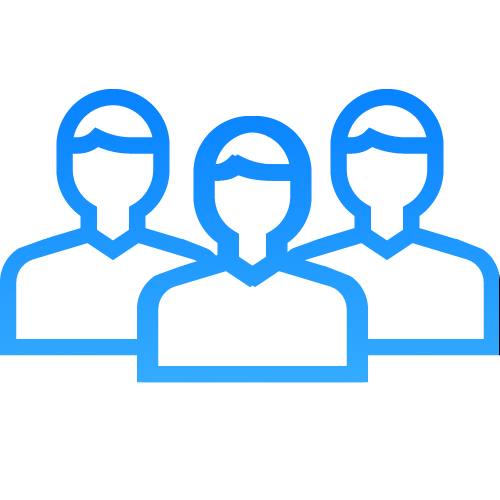 KILKADZIESIĄT
Rodzaj aplikacji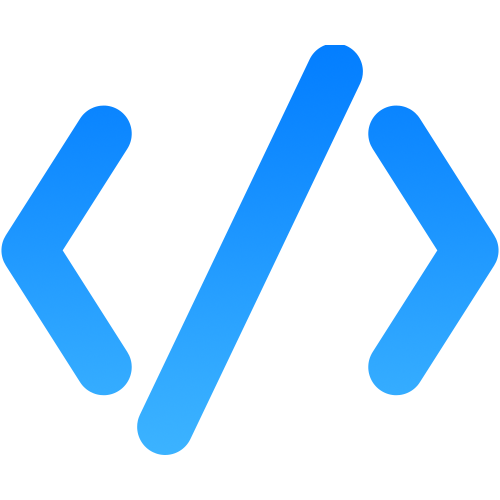 WEB
Zakres technologiczny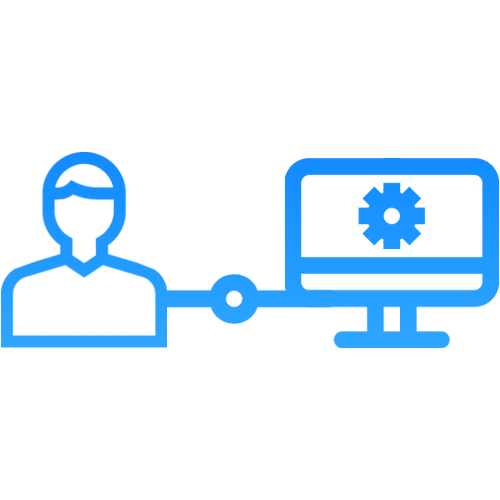 PYTHON, DJANGO
Referencje V-SMS
Virtual SMS is a web-based application primarily created based on ICAO requirements and currently includes over 30 modules. It is an integrated solution which provides a ser of tools to manage safety, risk, business continuity and quality. Demonstrating compliance with the requirements using V-SMS is simple and fast.
In October 2018 ImpiCode undertook the task of the maintenance and development of the system. ImpiCode employees demonstrate top-class skills and efficiency, ensuring it's smooth working of the Virtual SMS application.
Cooperation with the ImpiCode Team is extraordinary and simply professional. ImpiCode programmers are highlt competent, responsible and able to efficently solve technical problems. ImpiCode is definitely a reliable partner and the have demonstrated that they can get things done.
I highly recommend ImpiCode Sp. z o.o. and a excellent partner and a competent provider of software outsourcing.
– Marek Lewandowski
Właściciel Virutal SMS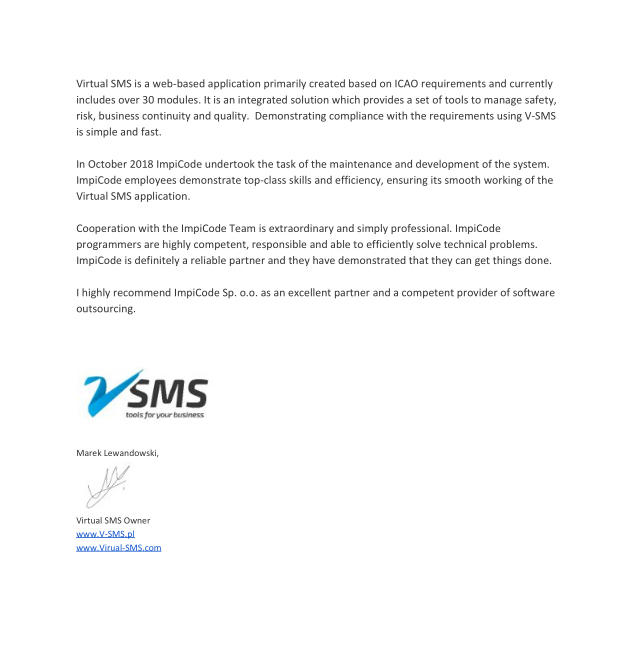 ---
Jeżeli masz ochotę dowiedzieć się więcej na temat tego rozwiązania, lub potrzebujesz podobnej aplikacji, napisz do nas.
Jeżeli interesują Cię innego rodzaju projekty lub chcesz szerzej poznać naszą działalność, zapraszamy do katalogu wybranych projektów.
---